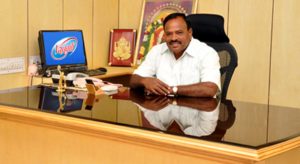 Mr.V.Subramaniam, the founder of the Vangili Group is an agriculturalist by background who ventured in to Poultry farming. In 1980, he started a small layer farm with a capacity of 500 birds and sold the eggs through his own retail outlet, "Vangili Egg Centre". Encouraged by the success of his initiatives, Mr. Subramaniam increased the capacity of his farm in a phased manner. From a situation where he was buying the feed for his farm, he graduated to procuring the feed ingredients himself and got the feed made in third party owned feed mills.
Ultimately, a stage came where he felt the need for having his own feed mill and started giving shape to the project. In the meantime, the size of the farms were also growing steadily and with the help of banks and other financial institutions Mr. Subramaninam built farms with raised platform which was then considered a highly progressive move.
Through hard work and determination, the projects became successful and Mr. Subramaniam has taken his business to new levels. He was not only one of the highly respected persons in the Poultry industry but also became a role model for young and aspiring poultry farmers. Currently, the Vangili Group consists of 3 feed mills, 2 commercial layer farms, 2 broiler breeding farms and one hatchery. Apart from this, the group also has a broiler integration operation, wherein  Feed Mill Capacity Pellet (New Feed Mill)  400 tones/ day ,10000-12000 tones per month, Feed Mill Mash 3000-4000 tones per month, commercial placement 3,00,000 chicks per week are placed  in various contract farms and weekly Egg production is 20,00,000.
To Contribute Towards The Development of Poultry Industry in India.
To Produce High Quality Poultry & Cattle Feed. To produce Healthy and Hygienic Broiler Chicken. To Produce Table Eggs of Highest Quality.
To become the Popular & One of The Most Efficient Poultry Establishments in Tamil Nadu.
We are the first company to introduce the Expander Technology based feed manufacturing in the Asia Region for Manufacturing Poultry Feeds of highest Quality at the most competitive cost.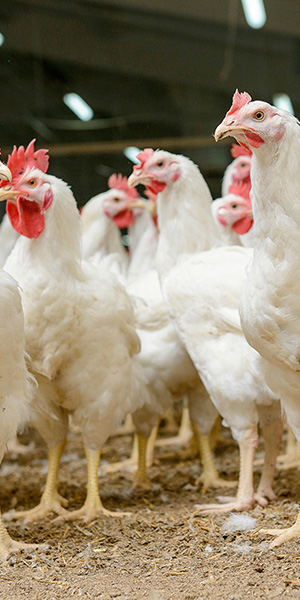 BIRDS CAPACITY OF VANGILI GROUP
(Commercial Broilers)
Current weekly placement is about 3,00,000 commercial Broilers on integration basis in various contract farms.
Feed Mills
Fed Mill Capacity Pellet (New Feed Mill)  400 tones/ day   10000-12000 tones per month , Feed Mill Mash 3000-4000 tones per month
The first feed mill in India with Expander Technology besides being the only plant having the capacity to produce both Poultry feed & Full Fat Soya with a high level of Automation in the state of Tamil Nadu.
Ours is the first project of its kind, having Expander, Pellet Mill, Long conditioner, MFS, Extruder together in a single plant In India.
The plant is so fully automated that it can be operated with just 5 skilled persons.
Full automation is implemented from raw material receiving to finished goods dispatch.
Our plant has the Bulk FG loading facility as well as bag loading facility.
(hatcheries)
Hatching unit with a capacity to hatch  4,00,000 capacity per week
(Broiler Breeder Partner)
Broiler Breeder Layer Farm unit to rear about 125000 Broiler Breeder Layer birds.
(Commercial Layer birds)
We are having our Farm at Parali Village, Namakkal Tk., to rear about 34000 Layer Commercial Chicks, 34000 Layer Commercial Grower birds, and 170000 Commercial Layer birds. We also have one more unit at Kurumbapatty village, Namakkal Tk., to rear about 50000 Layer Commercial Chicks, 50000 Layer Commercial Grower birds, and 250000 Commercial Layer birds.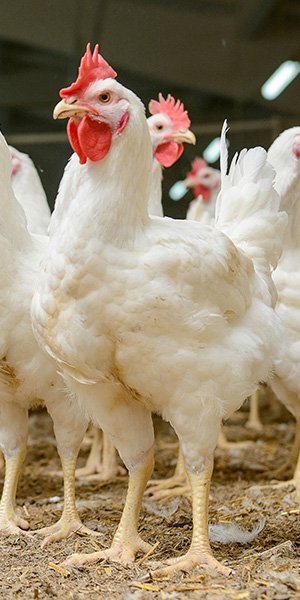 Feel free contact us! Its our pleasure!
Subscribe to our Newsletter